Meet the team
Rex Wu's Profile (HR/Marketing Manager)
Rex is a Chartered Accountant with years of experience in the fields of financial services, business/corporate advisory, and also operation management in New Zealand. Rex has a firm grasp on New Zealand taxation/accounting/financial matters and a hands-on practical approach to all engagements where he was involved in both accounting/financial practice and big commercial organisations. Rex has been involved in lots of operational projects and matters in the past few years, such as system/process review and improvement, negotiation, team management, re-branding and relationship maintenance etc. Rex is always eager to explore and learn from his staff and customers, as he believes learning is endless, and exploration provides the effective practical experience.
Ted Pisarek's Profile (WEL Branch Manager)
Ted has over 30 years' experience in the Fire Industry, being fully acquainted with all features of Fire Protection from concept and design through to installation.   He has developed effective working relationships with contract/service clients, builders, subcontractors and third parties. Supervised and coordinated major projects (Sprinklers & Fire Alarms) in accordance with the onsite requirements, meeting specified standards and time frames. Liaise with, and work closely with all members of staff offering support for technical / compliance issues, IQP registered for the industry. Ted has a pragmatic approach to delivering 'top notch' service/solutions to all areas of the Fire Industry whilst striving to achieve the best outcome for all involved.
Calvin Mendes' Profile (Finance Manager)
Calvin is experienced in the fields of finance and accounts profession with a demonstrated history of working in the service industry. Calvin has a strong understanding of accounting and internal audit, along with analytical skills. Calvin also possesses a Post Graduate Diploma focused in Accounting and Business/Management from Auckland University of Technology and a Masters of Management in Finance from the University of Mumbai.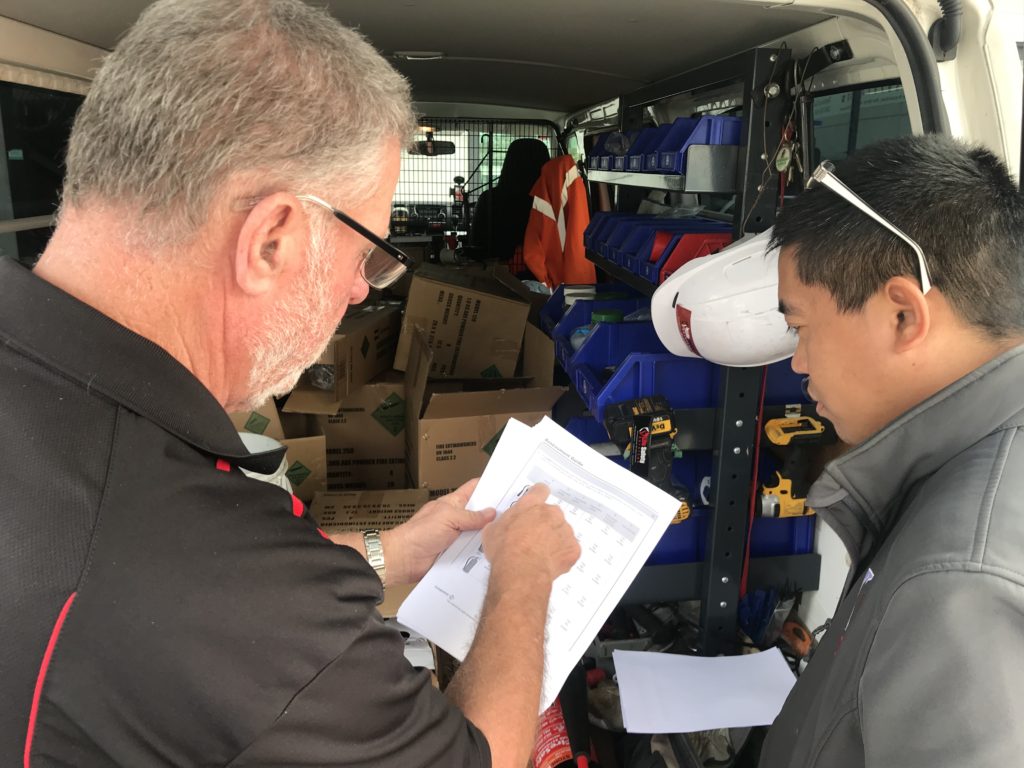 WHY CHOOSE US

Our Mission
Cost Efficient
Life Safety Services has access to manufacturing facilities, key suppliers, contractors and qualified personnel enabling us to minimise consultation, installation time and overall costs. Robust processes ensure cost efficient, compliant and full fire protection solutions.
Fire Service Solutions
Our expertise consists of design, supply, and installation, scheduled planned maintenance, building compliance, response services and servicing of fire products, hand held firefighting equipment. Industry based training is an added value.
Made to Specification
We have a dedicated team to help deliver your specific requirements in line with New Zealand Fire Industry Standards & New Zealand Building Code Standards.
Quality and Reliance
SGS ISO Certification – AS/NZS ISO: 9001:2008 quality control, policies & procedures of the design, supply, commissioning and maintenance of fire protection systems
Registered IQP's – Accredited with specified systems for fire protection systems and equipment and associated building compliance features
Approved Aon Sprinkler Certified Contractor – IANZ approved
Registered Member with New Zealand Site Safe Organisation
WHO WE ARE
About us
New Zealand owned – we are a full-service fire protection company providing fire engineered solutions for commercial and industrial sectors, covering all disciplines of Fire Detection, Prevention and Extinguishment. We bring years of combined experience in safeguarding people and buildings from fire.
Our fire protection services and systems are unparalleled in New Zealand. From designing, supplying and installing fire protection systems, routine planned maintenance, building alterations, ensuring your building investment complies with the New Zealand Fire Protection Standards, we've got it all covered.
Life Safety Services is an Immigration New Zealand Accredited Employer and a Member of the New Zealand Fire Protection Association.